ShoaibAkhtar has opined that Hasan Ali is more dangerous than Mohammed Amir and WahabRiaz.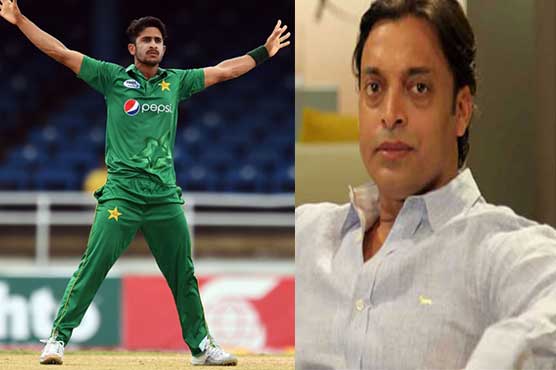 The world's fastest bowler made the comments whilst being interviewed by a private TV station. Akhtar reportedly said the young Ali was bowling very well and he was not taking wickets.
Akhtar said Ali was managing the attendant fame very well and that it was motivating him to do better. Shoaib rated the young pacer above his seniors in Riaz and Amir, claiming Ali bowls with good rhythm and is getting wickets regularly.
Statements credited to Akhtar blames the head position of Amir for his average bowling. Akhtar added that his position affects his delivery, his run up as his right shoulder falls more than required. He added that the lack of energy in the bowler's run up affects his bowling. Read More